Parallel Chiropractic & Wellness Centre is dedicated to helping patients of all ages to naturally regain and maintain their health.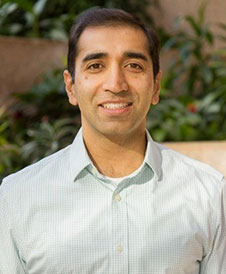 Dr. Rajiv Laroiya
Chiropractor
Dr. Laroiya has extensive postgraduate training in nutrition, pediatrics and numerous chiropractic techniques, including full body certification in Active Release Techniques®.
Dr. Laroiya has received his post-graduate certification in chiropractic pediatrics from the International Chiropractic Pediatric Association. He is also Advanced Proficiency Rated in Activator Methods® chiropractic technique.
Dr. Laroiya is the former Vice President of the Calgary Chiropractic Society and co-chair of their charity golf tournament for spinal research. He is also a former examiner for the Canadian Chiropractic Examining Board.
Dr. Robin Vinge
Naturopathic Doctor
Dr. Vinge's experience is extensive and includes specialization in conditions such as autoimmune diseases and women's health issues. She utilizes a variety of techniques that include botanical medicine, classical homeopathy, nutritional counselling, therapeutic touch and Emotional Freedom Techniques (tapping).
Dr. Vinge also lectures on naturopathic medicine for oil and gas companies as an independent consultant and teaches workshops at the MS Society on how to live in balance with it.
To learn more about Dr. Vinge and her principles, feel free to visit the Dr. Robin Vinge website and her blog.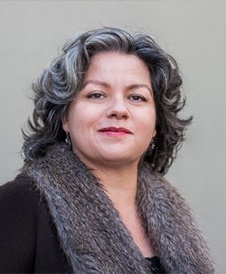 Dr. Veronica Berezansky
Doctor of Traditional Chinese Medicine & Massage Therapist
Dr. Berezansky has been practicing acupuncture and Traditional Chinese Medicine (R.A.c. TCMD) since 2007. She has won the Top Choice Award for three consecutive years for acupuncture in Calgary and attributes her success to many masters who teach various styles of Eastern Medicine like Japanese, Taoist Classical, and Abdominal. Tools most used in these are Acupuncture, Herbal medicine, Cupping, Moxibustion (electric), Nutrition and Tui Na (Chinese massage) are tools used. They are picked based on the sign and symptoms presented are therefore tailored to each individual person.
Supervising acupuncture students at the Drop-in centre revealed to Veronica the profound ability Eastern medicine has to relieve pain and discomfort from the physical to the psycho-emotional.
In 2011 Veronica became a Registered Massage Therapist (RMT – 2200 Hours). She has gathered various techniques from disciplines such as Orthobionomy, Stamina, Osteopathic and Proprioceptive Neuromuscular function.
Veronica feels that the two disciplines of massage and Chinese medicine inform each other. When she is not studying these, Veronica enjoys exploring meditation practices and other healing modalities.
Ian Busby
Registered Massage Therapist
Ian is a recent graduate of the Massage Therapy program at Mount Royal University. He comes to massage therapy after a two-decade career in media, so he believes the client-therapist relationship is important to reach goals and further healing. He has a keen interest in deep tissue work to create a therapeutic treatment and create an overall better quality of life.
In his spare time, Ian still dabbles in broadcasting and spends the majority of the summer on his bike exploring southern Alberta.
Make An Appointment
We are open again! 
Call us at 403-232-1283,
or use this form to schedule an appointment.
"*" indicates required fields